Puresailing.gr – yacht charter greece FAQs
Please read some of the Frequently Asked Questions:
What qualifications do I need to charter a bareboat sailing yacht in Greece?
[box]
To charter a sailing yacht in Greece it is necessary for at least one crewmember (skipper) to have sailing certificates proving his competence. At the very least one certificate/license or competence resume should be available. ICC certificates for bareboat skipper or superior, ASA 104 or superior, RYA bareboat skipper certificates at the indicated level are all sufficient for bareboat charters in Greece. Other local certificates similar to the above are also acceptable. The co-skipper's -little- sailing experience can be declared on a simple declaration form signed on the spot at the time of embarkation. [/box]
Do I need to hire a professional skipper?
[box]
PureSailing.gr is in the position to select, recommend and hire on your behalf a professional skipper for as many days as you wish. Even if you are an experienced sailor, you may still require the services of a professional local skipper to make your cruise more relaxing and benefit from the skippers' local knowledge. There is a daily fee set at 150 Euro per day for the professional skipper regardless of the number of people on board. Please remember that the professional skipper must have his own cabin, as he is obliged to sleep on board and take care of the safety of the yacht, regardless of charterer's presence. [/box]
Want to hire / rent a skipper or need information in hiring / getting a local captain along with the boat in the Greek islands?
[box] The SKIPPER (captain) is responsible for the navigation and mooring of the yacht and at the same time of the safety of the vessel and the passengers onboard. Among other factors, the weather conditions are used as a guide to decide whether the vessel can sail the pre-designed route or if changes should be made. [/box]
Which days of the week can I begin and end my charter?
[box]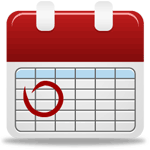 Weekly charters usually begin and end on Saturdays for multiples of seven days. We will try to accommodate your wishes for a different start and end date and uneven periods of time, such as a ten or twelve-day charter. Please inform us accordingly, should you already know that you will arrive in Greece on days other than a Saturday. [/box]
What is the charters' schedule?
[box]On long term cruises (7 days and over) charters begin at 17:00 on the day of departure and typically end at 09:00 on the day of arrival. However you will be required to return to base on the last evening of your charter since this time is necessary between charters to ensure that yachts are always delivered to the next charter in perfect working order.[/box]
Are there any additional charges?
[box] The following additional charges apply:
Damage deposit – Refundable Security Deposit
Fuel – The yacht should be delivered topped up with fuel.
Port or Marina fees – This is a daily-based fee, which applies to almost all ports in Greece with varied costs. The port fees of the first and the last day of the charter are included in the yacht charter price.
Options – Any optional extras that you might have requested
[/box]
Should I have travel insurance?
[box] In your own interest, you are strongly advised to buy suitable travel insurance before leaving home, including cancellation insurance -where available- to protect your booking deposit. [/box]
What is the security deposit?
[box] Our vessel's are comprehensively insured, including third Party cover, beyond a deductible "excess" figure. This amount is published in the price list for every yacht in the fleet, under "Refundable Security Deposit". The Refundable Security Deposit is held against the yacht's insurance excess and, if there is no damage or loss to the yacht or her equipment, this figure is returned to you. Exception: for any loss or damage caused by gross negligence or wanton or wilful misuse by the charterer or by any of his party, to a value in excess of the Security Deposit amount, the charterer will be held liable for the total amount of loss or damage. Normally, we will refund the Security Deposit immediately at the end of the charter. However, if any damage and/or loss is extensive, the deposit or appropriate proportion will be returned, if applicable, as soon as possible after full assessment of rectifying such damage or loss has been made. The Refundable Security Deposit covers:
Loss of or damage to the yacht or its tender or to third parties.
Loss of or damage to the equipment listed in the inventory and given to the charterer at check-in.
Costs incurred if the yacht is returned in an extremely dirty condition.
Cost of returning the yacht to the prearranged harbour if the charterer fails to do so by the scheduled date and time.
Cost of refuelling if the boat is returned without refilled tanks.
The payment of the Refundable Security Deposit is designed to cover only one incident of a substantial nature at any one time, viz: in case of loss or damage to equipment of significant value such as outboard engine or dinghy, the charterer will have the right to a replacement whilst on charter, provided that the charterer pays a new Refundable Security Deposit immediately upon receipt of replacement or repair.
The Refundable Security Deposit is payable at the yacht's base before embarkation usually by credit card (Visa or MasterCard). [/box]
What should I bring with me?
[box] Our yachts are fully equipped for charter. The boats carry the most up-to-date equipment and all the extras a sailor could ask for, including GPS satellite navigation systems, autopilots, a mainsail stacking system and CD players with cockpit speakers. The keynote is simplicity. Casual and breezy beach attire is certainly the order of the day on deck, though for evenings ashore, slacks or a sundress are appropriate. Rubber soled shoes as opposed to hard soles are recommended aboard our yachts, so wear boat shoes or tennis shoes. You may find aquatic shoes convenient for beachcombing. Above all, protection from the sun is vital – lots of suntan lotion, wide-brimmed hats or sailing caps, and loose-fitting cotton cover-ups. For cool or windy evenings, a windbreaker comes in handy. Therefore apart from provisioning, stowing your personal possessions, you can step aboard and leave the dock without a further thought. [/box]
Do you provide boat briefings?
[box] The charterer and his or her party will be given general briefing covering the local cruising grounds. Questions about navigation, anchorages, prevailing conditions, or any part of the desired itinerary can be answered. A more specific boat briefing aboard the yacht will then be given, covering all the operating systems, including rigging, electrical system, water system, windlass, stove, dinghy, outboard and emergency systems. The same detailed list of the entire inventory of the yacht will be the basis of delivery and redelivery of the boat. Charterers should pay special attention to this procedure and make sure they have examined all parts of the yacht. Signing of the "acceptance statement" or hand-over form justifies the formal, actual and absolute acceptance of the vessel by the charterer. [/box]
Where can I see a sample of the contract (Charter Party) of my bareboat charter?
[box]
Click here
to see a sample of a contract (Charter Party). [/box]
Booking Process
[box] Booking with PureSailing.gr is very simple. There are a number of ways to beginning a booking including:
Quickly supplying basic details via the 'Book now' area located in the welcome page.
Clicking on a specific offer from the Special Offers pages located around the site.
[/box]
Using the Book now system
[box] STEP 1 – REQUEST Please give us: your full name, dates or period required ports or sailing area desired, number in party or preferred type/size of the yacht and any special request you might have at this stage. Please note that departure & returns of charters are usually scheduled for Saturdays. Duration of charters is mostly 1, 2 or 3 full weeks. The more information we get from you, the more appropriate choices we propose. Usually you can expect an answer within the same day. STEP 2 – OPTION After you have been informed about our available yachts and prices, and are really interested in one or more yachts you should tell Puresailing.gr to keep the yacht(s) for you for a while. In such a case we will keep the previously offered available yacht under "option" for a maximum period of 7 days. This means the boat is blocked for you for one week – until your final decision is made. If you do not confirm the booking during this period of time, this "option" will automatically be cancelled. Please note: In case the option is requested during the high season (end July – Mid October) or if an option is asked a few days before the commencement of every charter, then the duration of the "option" is less than 3 days. STEP 3 – BOOKING When you consider your booking fixed and final, please confirm this in written to us by sending us the dates, bases, exact price, extras and other special requirements or useful information. We shall then reconfirm the booking immediately to you by giving you a charter code number reference. In your future correspondence, please always refer to the charter code. You will receive by mail the contract and all necessary payment and charter information. A "hard copy" can also be mailed to you if required. PAPERWORK / CONTRACT / INVOICE We prefer emailing all papers but if you prefer to receive them by post this is also possible. Right after we provide you with a PureSailing.gr confirmation and charter code number reference, we will also mail you: 2 copies of the contract signed by us (Charter Party): One is for you, and the second one to be mailed back to PURESAILING after you have signed it and completed your passport number and credit card details. Invoice/charter statement and costs analysis. An empty crew list for you to complete and forward back to us A blank provisioning list to complete (if you wish so) and forward back to PureSailing.gr To ensure we have all necessary documents for us we need to receive for each charter complete copies of the Skipper's and -if available- Co-Skipper's Certificate or Sailing licence or resume. [/box]
Also…
Read abour yacht charter greece here! Check out our yachts availability here! Find out more about our yachts here! Find oout about our prices! Check out for our special offers! Read this article about sailing areas! Read more stories on our blog! Contact us for anything you want to ask here! Learn today: do you know how to protect yourself from the sun?
Yacht charter Greece FAQs – Yacht charter Skiathos – puresailing.gr